Norms and Standards that regulates the sale of sunglasses
All sunglasses, regardless of where they are sold, must meet the standards in force in the country they are sold.
There are three main standards for sunglasses:
Australia and New Zealand - AS / NZS 1067.1: 2016
European Union - EN ISO 12312-1: 2013 + A1: 2015
USA - ANSI Z80.3: 2015
The most important requirement included in the standards is the limit and the amount of UV radiation that the lenses may let pass through. The Australian and New Zealand standard has the most stringent requirements regarding the amount of UV radiation allowed. It must be admitted, however, that every valued producer, regardless of geographical location, should meet all three standards.
On the packaging of ITOOTI glasses and among the information on the frames, not every standard mentioned above is described due to lack of space. However, you can be sure that ITOOTI glasses not only always meet all three standards, but also exceed their quality with their quality.
Each standard requires that the packaging indicates which category the sunglasses belong to. The category of sunglasses does not tell us how much UV their lenses can let through, but how dark they are. The AS / NZS and EN ISO standards specify this by numbering, and ANSI in words.
EN ISO categories
# 0 It lets through 80-100% of light, for use indoors or on sunny days.
# 1 lets through 43-80% of light, for use in the light of the sun or lack of it.
# 2 It lets through 18-43% of light, quite a good cover, perfect in the winter season.
# 3 It lets through 8-18% of light, 15% has become an ideal value on sunny days.
# 4 lets in 3-8% of light, use only in emergency situations as high in mountains. Requires side shields on the sunglasses. You can't drive in these glasses..
Categories in other standards are shaped in the same way. The most commonly used sunglasses are those with category # 3.
Make sure that on the packaging of the sunglasses the manufacturer refers to one of the above standards. This marking is mandatory for glasses to be approved for sale.
The fact that sunglasses are marked correctly does not mean that they are safe. Correct marking does not guarantee that the sunglasses actually meet the standards described. This is only the manufacturer's or importer's declaration. Therefore, it is worth making sure that the manufacturer that brands your sunglasses is credible.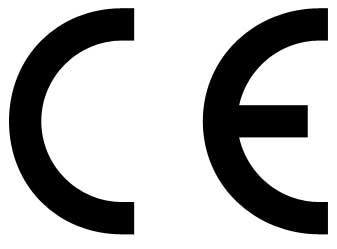 We believe that it is worth verifying that the product is correctly labeled. It will certainly help eliminate the worst manufacturers or importers who have no idea about the standards. In the next step, you also need to critically look into who is behind the product, where it is sold or how it is packaged.