A few words about the lenses and frames we have chosen for our glasses
In ITOOTI sunglasses we used green polycarbonate lenses that let in 15% of light. They are commonly called "G15" and were invented in the 1930s for the needs of fighter pilots in America. Over time, they have become widely available to civilians and are still used by leading sunglasses manufacturers as a flagship product.
Despite the fact that other lenses of different colors and darknesses appeared on the market later, according to us G15 is still the best choice in terms of functionality. Of course, the fact that green and 15% light transmission is obtained does not mean that all these lenses are just as good. Everything depends on the quality of the materials and the production process itself. By choosing ITOOTI sunglasses you can be sure that you get the best quality. These lenses are also available with polarization, but for our sunglasses we chose non-polarized lenses because we think it is the best solution for younger children. Read more about the advantages and disadvantages of polarized lenses..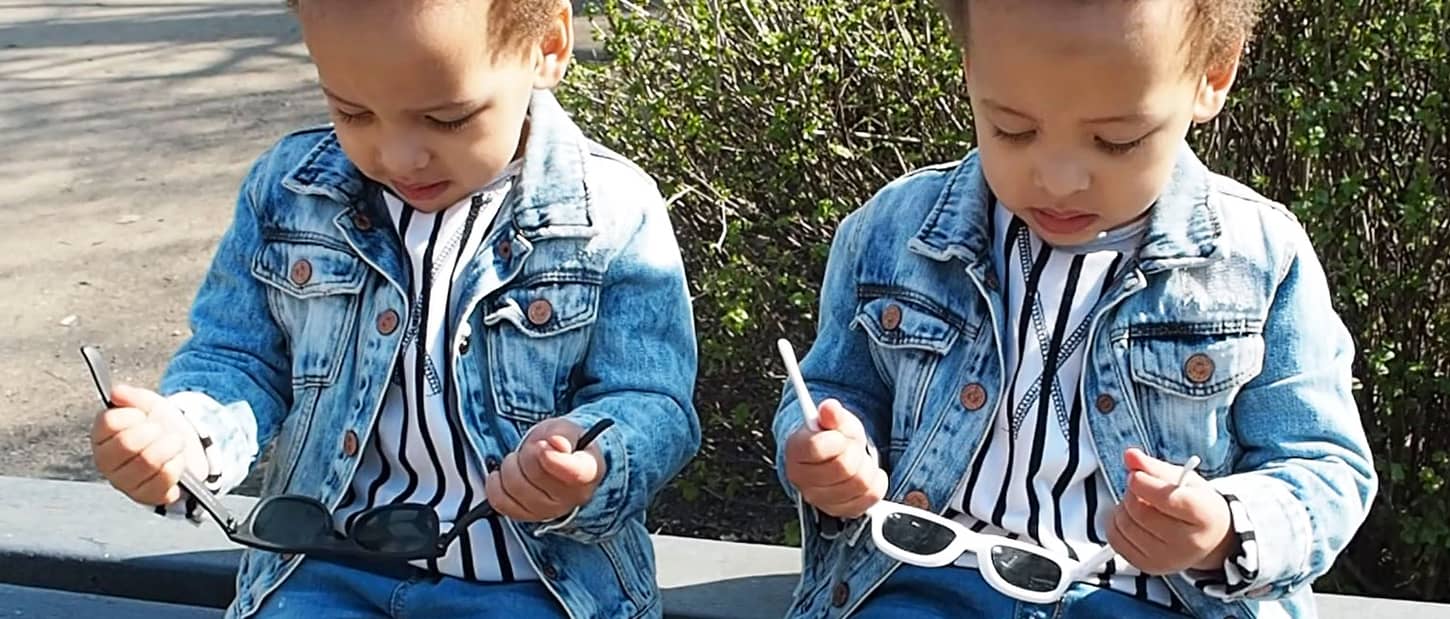 To make ITOOTI frames, we use only soft materials, because we direct them to children from an early age. The frames are made of a special rubber that can be bent and always returns to its original shape. Thanks to the materials used, ITOOTI sunglasses are lightweight and child-friendly. As a result of combining high-quality polycarbonate lenses, which is very difficult to scratch, with flexible frames, we have obtained a product suitable for active children.